American Eel Research
Below is a collection of links to contemporary American eel science. Please contact us to have your work included here or if you are interested in collaborating with us on American eel restoration. We are particularly interested in studying the timing and triggers of outmigration events as well as American eel diets in the basin.
Please visit the SRAFRC archive for annual American eel and fish passage reports from the Susquehanna River.
Stone Fish Weirs of the Eastern Woodlands - Conference Keynote: North Carolina Fish Weir Archaeological Project (Dr. David Cranford, North Carolina Office of State Archaeology)
A New View of Southeastern Stone Fish Weirs (Dr. David Cranford, North Carolina Office of State Archaeology)
American Fisheries Society 2018 American Eel Symposium (abstracts and select presentations, Atlantic States Marine Fisheries Commission)
American Eel Biological Species Report (USFWS, 2015)
American Eel Fact Sheet (USFWS, 2011)
Biomonitoring for Reintroduced American Eel in the Susquehanna River Basin (Aaron Henning, SRBC)
Investigation of Experimental Eel Stocking in the Three South-Central Pennsylvania Streams (2018)(Aaron Henning, SRBC)
Experimental Stocking of American Eels in the Susquehanna River Watershed: 2019 Annual Report (USFWS, 2019)
Eel Passage Research Center 2013-2018 Synthesis Report (EPRI, 2018)
Experimental Stocking of American eels in the Susquehanna River Watershed: 2014 Annual Report (USFWS, 2014)
American Eel Benchmark Stock Assessment (Atlantic States Marine Fisheries Commission, 2012)
Experimental Stocking of American Eels in the Susquehanna Watershed: 2010 Annual Report (USFWS, 2010)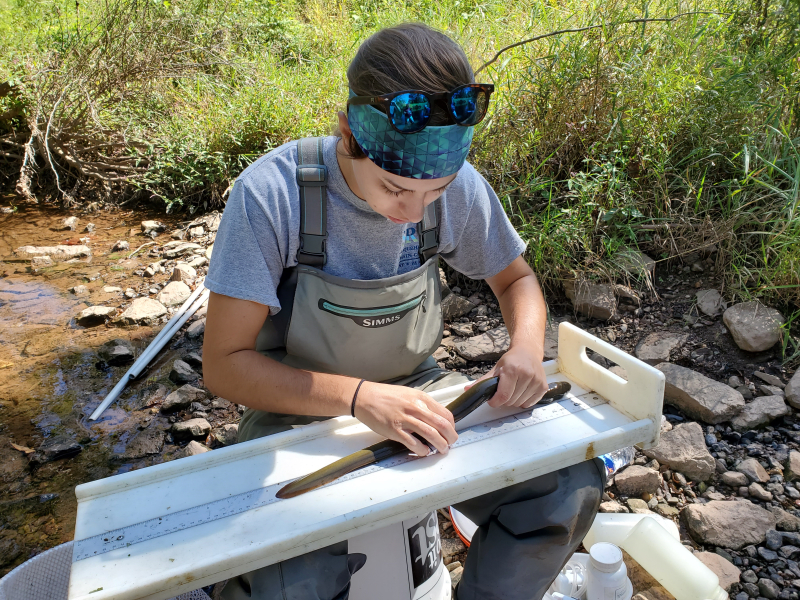 SRBC biologist prepares to PIT tag an American eel in Conewago Creek, Lancaster Co., PA (Photo: A. Henning)
American Eel Stocking & Distribution Maps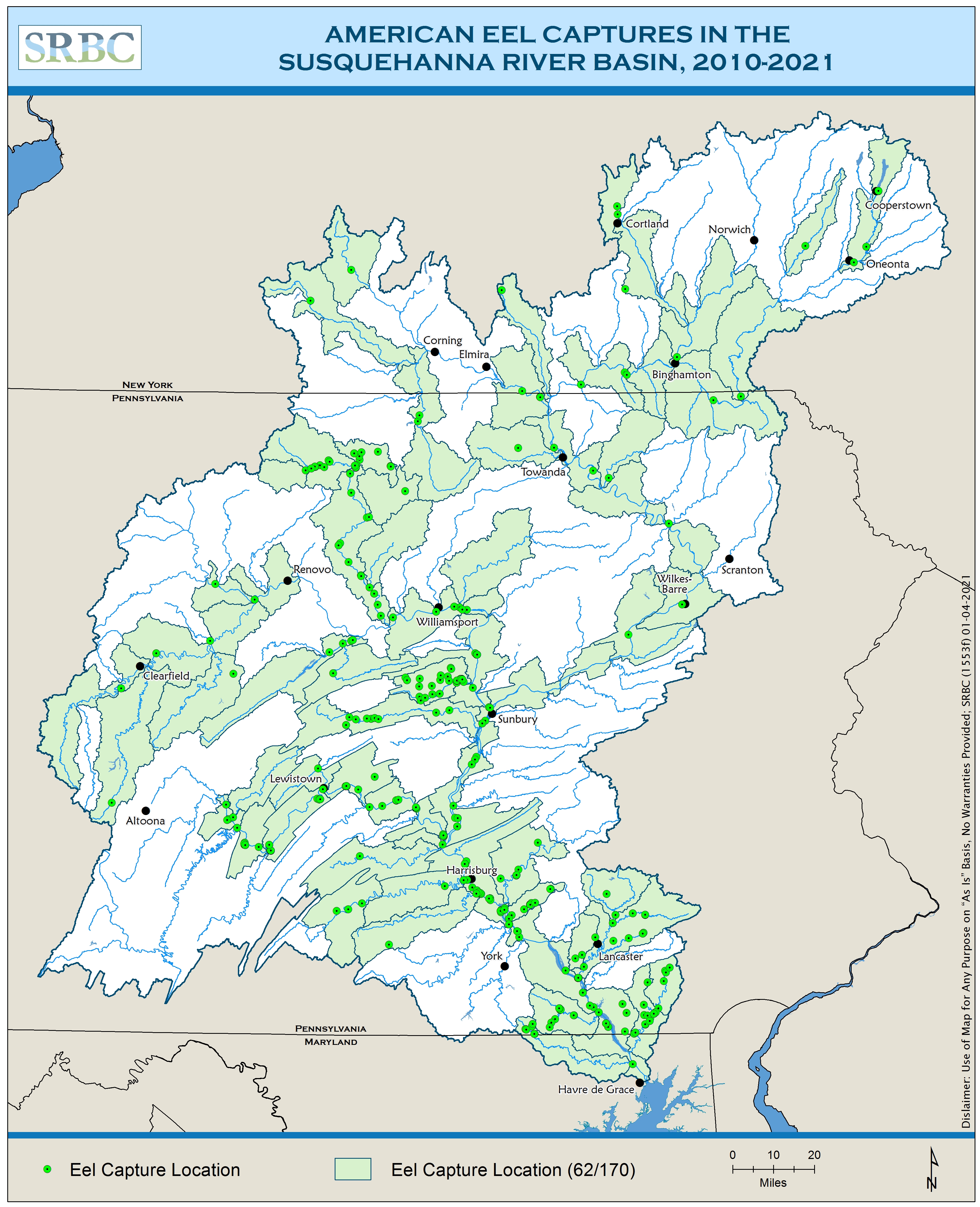 Current Distribution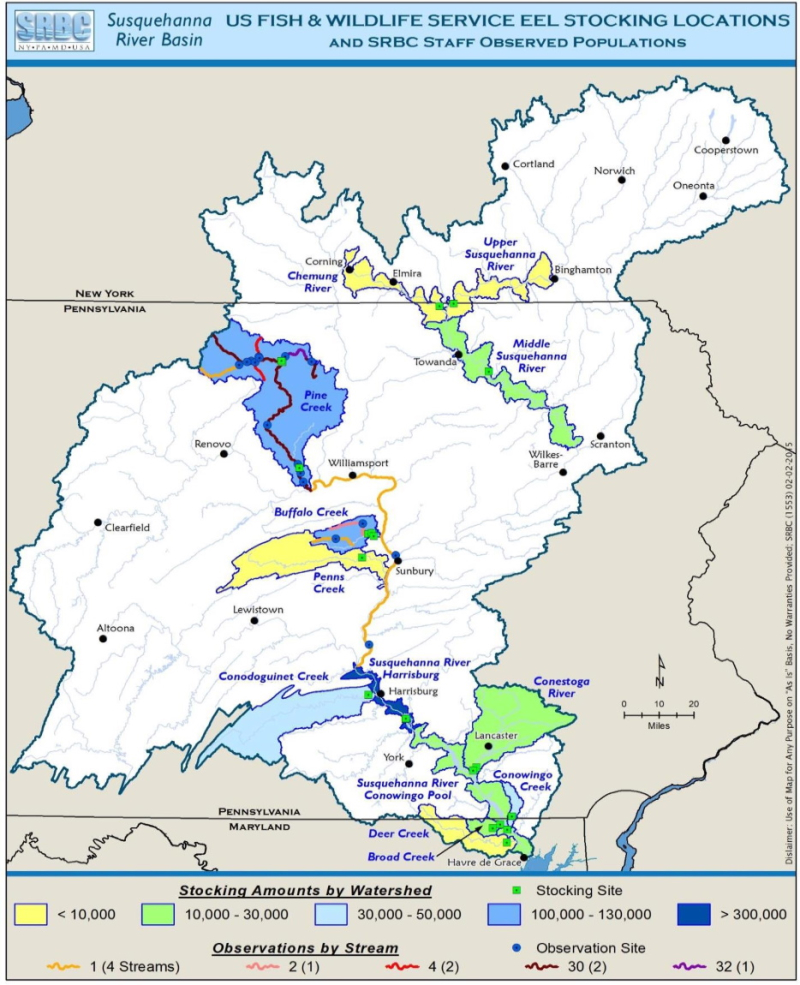 Previous Distribution & Stocking 2008-2014