Eels in the Classroom
Eels in the Classroom (EIC) is an experimental, small-scale environmental education opportunity provided by the Susquehanna River Basin Commission. Headed by fisheries biologist Aaron Henning, the program provides juvenile American eels to educators to raise in their classrooms and ultimately release back into the Susquehanna River. The EIC project partners with other natural resource agencies and the operators of Conowingo Dam who have been collectively working to bring eels back to their native waters. Students learn about the value and importance of migratory fish through the ecosystem functions they perform.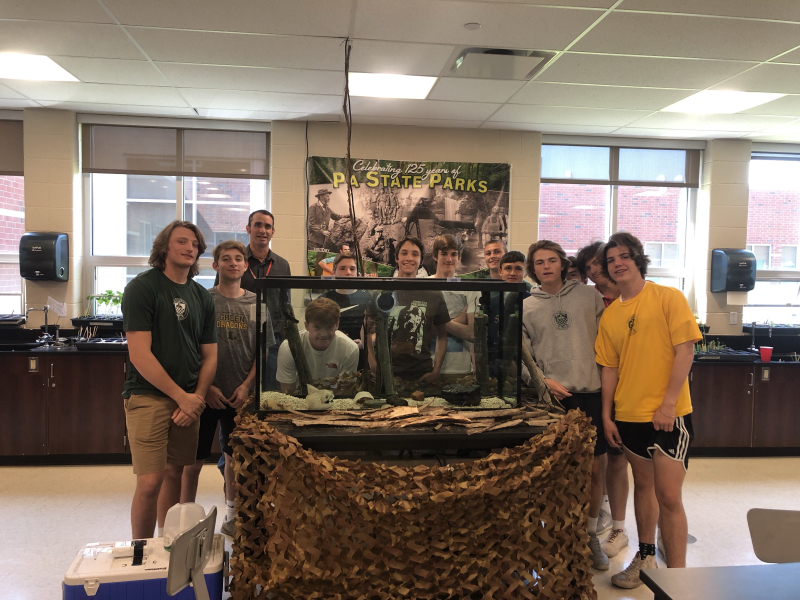 Lewisburg High School
Prior Participants
In 2018, the first EIC program included two participants: Lewisburg Area High School and the Bradford County Conservation District. In 2019, the program grew by word of mouth to now include the following participants:
Lewisburg Area High School
Bradford County Conservation District
Abington Heights School District
Loyalsock Township School District
Milton Area School District
East Pennsboro Area School District
Valley View School District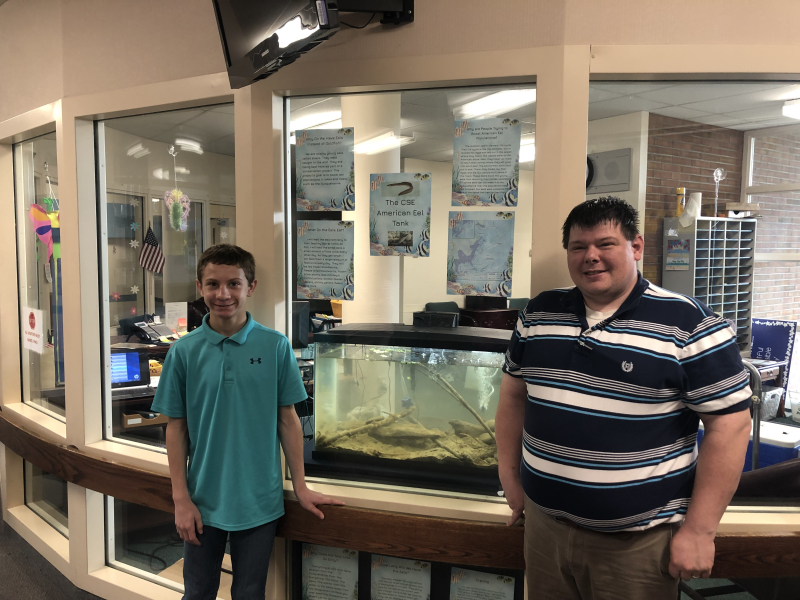 Abington Heights High School
---
Join Us
Eels in the Classroom will begin its third year at the start of the 2021-2022 school year. We are always looking for interested participants but are limited to only 15 schools at this time. An enthusiastic teacher and previous experience with keeping fish in aquaria is required and an existing tank setup is preferred (10-gal minimum). If you're a public educator residing in the Susquehanna River Basin and are interested in participating, please reach out using the dialogue box below.