Consumptive Use Mitigation Grant Program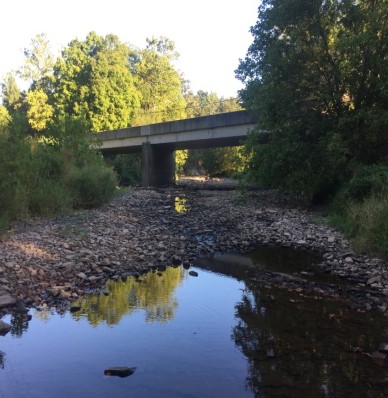 September 21, 2022 Update
New information and materials for the 2023 grant round coming soon!
May 25, 2022 Update
Consumptive Use Mitigation Grant 2022 Awardees
March 31, 2022 Update
What documents should grantees consider prior to accepting an award?
The Commission encourages applicants that received an award offer on March 31, 2022 to review the sample forms listed below.
Sample Forms
---
November 1, 2021
The 2021-2022 grant application period closed on January 28, 2022. Please check back for future grant funding opportunities.
The Commission is offering a new grant program for the implementation of innovative pilot projects that improve water availability and watershed resiliency during critical low flow periods and droughts throughout the Susquehanna River Basin.
How Does the Grant Program Work?
The grant program is based on the Commission's 2020 Consumptive Use Mitigation Policy and intended to attract the following projects that will improve the Basin's water resources:
Water storage and release projects that can enhance supply and reliability during drought (e.g., impoundments, inactive quarries, underground mine pools);
Projects that modify current operations or implement new practices that improve instream flows during drought (e.g., reservoir conservation releases, aquifer storage and recovery, coordinated use of surface water and groundwater);
Demand modification projects that achieve water conservation, reuse, and recycling; and,
Environmental and water quality improvement projects that support the resiliency of water resources (both in terms of water quality and quantity) during drought conditions (e.g., groundwater recharge, restoring wetlands/streams/floodplains, improving stormwater management, treating abandoned mine drainage).
All of the specific details are in the Consumptive Use Mitigation Grant Program Guidelines.
Who Is Eligible?
Project sponsors, government agencies, colleges and universities, and non-profit organizations are eligible to apply. Although a proposed project generally must be located within the Susquehanna River Basin, adjacent projects may be eligible provided that the consumptive use mitigation will benefit watersheds and streams within the Basin.
How Much Funding Will Be Awarded?
The Commission anticipates awarding a total of $4 to $6 million in grant funding in this first year of the grant program offering and encourages grant applicant requests to be greater than $100,000. Grant funds may be used to cover a variety of project costs, including but not limited to the acquisition of land and construction of new or expansion of existing consumptive use mitigation projects. A minimum 10% cash match is required for the total requested grant funds.
What Is The Timeline?
The grant period opens on November 1, 2021 and closes on January 28, 2022; see the schedule below for milestones:
| SCHEDULE | |
| --- | --- |
| Release Grant Program | November 1, 2021 |
| Grant Applications Due | January 28, 2022 |
| Review Applications | February-March 2022 |
| Grant Awards Announced | April 2022 |
| Grant Agreements Executed | June 2022 |
How Do I Apply?
The online grant application process and required forms are located at https://mdw.srbc.net/grants/home/ConsumptiveUseMitigation .
All applications submitted will be reviewed by the Commission to determine project eligibility as well as competitiveness of the proposal using the criteria provided in the grant guidelines.
Browser Compatibility Warning!

This application runs best with a Google Chrome, Mozilla Firefox or Microsoft Edge browser. We have found problems with the Apple Safari browser.
How Do I Find Out More Information?
The Commission invites you to participate in one of our one-hour webinars to be held on November 16 at 1 PM and on December 8 at 10 AM. This event will present an overview of the new Consumptive Use Mitigation Grant program and give you the opportunity to ask questions. Attendance is strongly encouraged for anyone interested in submitting an application. To register for one of the webinars, please email [email protected] to let us know which webinar you will attend and include the following contact information: name, affiliation, address, phone number, and email address. The webinar details will be emailed to registered participants a few days prior to each webinar.
SRBC's Consumptive Use Mitigation Grant Program Webinar, recorded on 11/16/21
Who Do I Contact With Questions?
If you have questions, please see the Frequently Asked Questions (FAQ) document. If you have further questions, please e-mail [email protected] or call (717) 238-0423, ext. 1017.