State Representative Districts
Susquehanna River Basin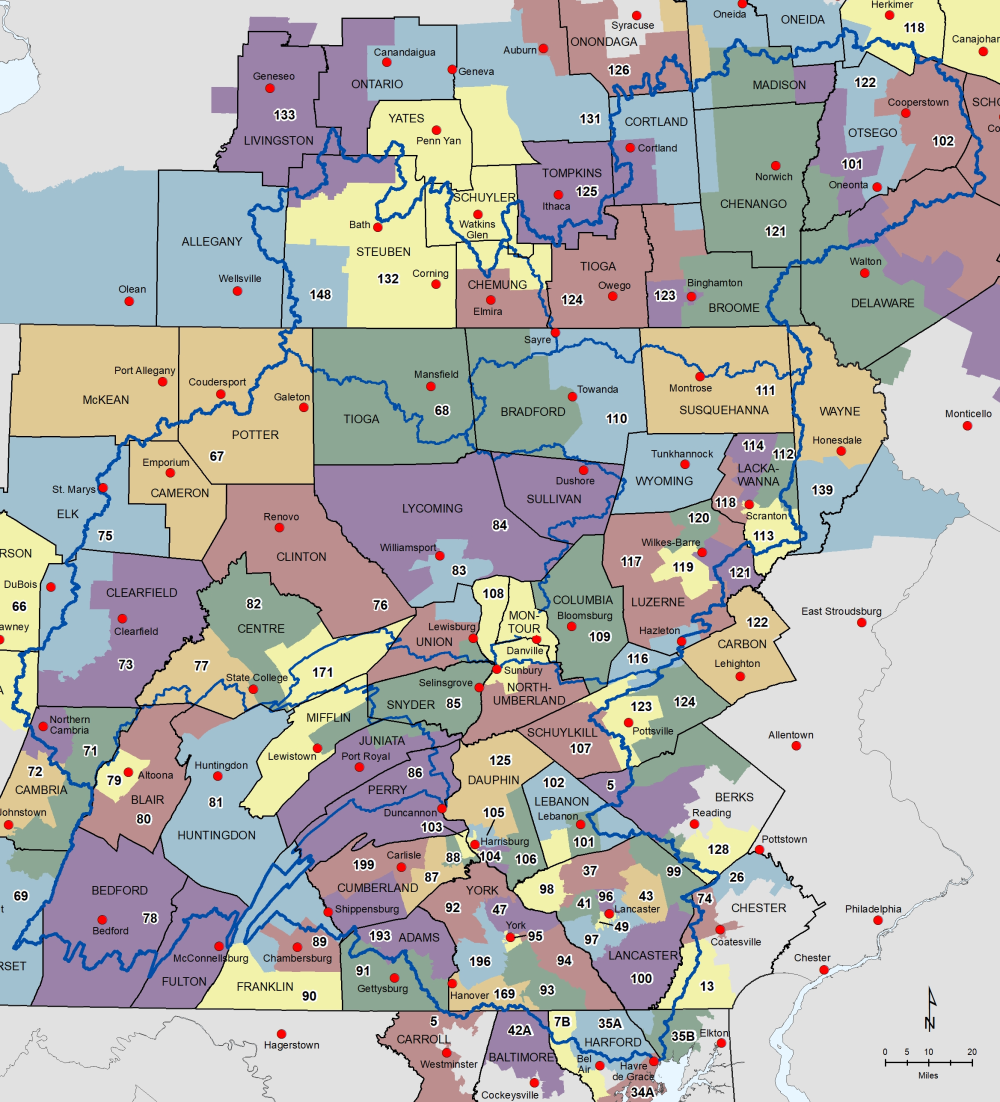 The map at left depicts the state representative districts that intersect the Susquehanna River Basin. There are five districts that include 11 members of the Maryland House of Delegates, 14 districts of the New York State Assembly, and 72 districts of the Pennsylvania House of Representatives.
Largest State Representative Districts within the Susquehanna River Basin (sq. mi.)
PA-68 Clinton Owlett - 1,544
PA-110 Tina Pickett - 1,470
PA-76 Stephanie Borowicz - 1,429
NY-122 Joe Angelino - 1,339
PA-84 Joseph Hamm - 1,187
NY-132 Philip Palmesano - 1,144
PA-67 Martini Causer - 1,063
PA-81 Rich Irvin - 1,052
NY-121 John Salka - 905
NY-124 Christopher Friend - 814
Click below to learn more about the current state representatives.
Subbasin Maps