Congressional Districts
Susquehanna River Basin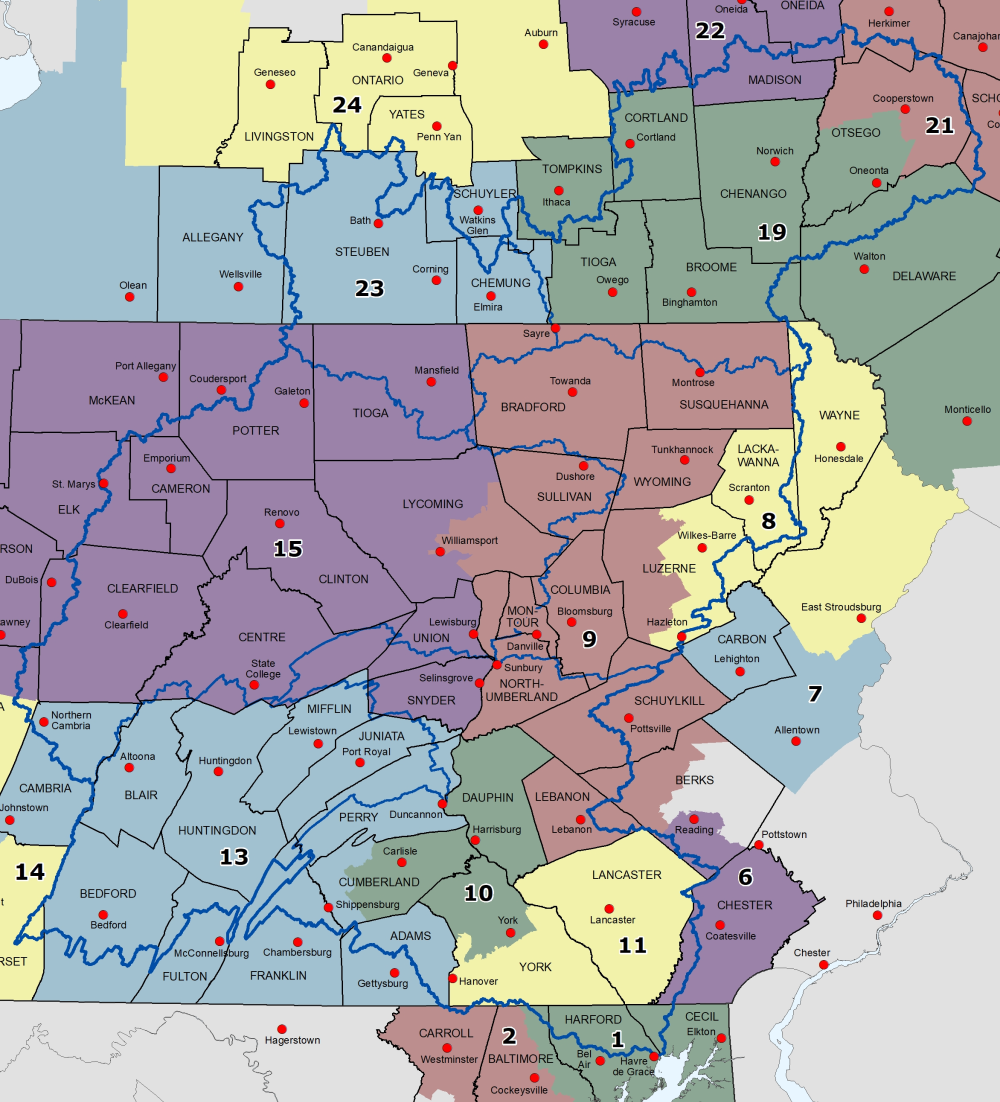 The map at left depicts the 117th Congressional Districts that intersect the Susquehanna River Basin. There are three districts in Maryland, five in New York, and eight in Pennsylvania.
Largest Congressional Districts within the Susquehanna River Basin (sq. mi.)
PA-12 Rep. Fred Keller - 9,585
PA-13 Rep. John Joyce - 3,065
PA-15 Rep. Glenn Thompson - 2,840
NY-22 Rep. Claudia Tenney - 2,520
NY-23 Rep. Thomas Reed - 2,348
PA-9 Rep. Daniel Meuser - 1,907
PA-11 Rep. Lloyd Smucker - 1,532
NY-19 Rep. Antonio Delgado - 1,328
PA-10 Rep. Scott Perry - 1,116
PA-8 Rep. Matthew Cartwright - 800
Click below to learn more about the current members of the US Congress.
Subbasin Maps